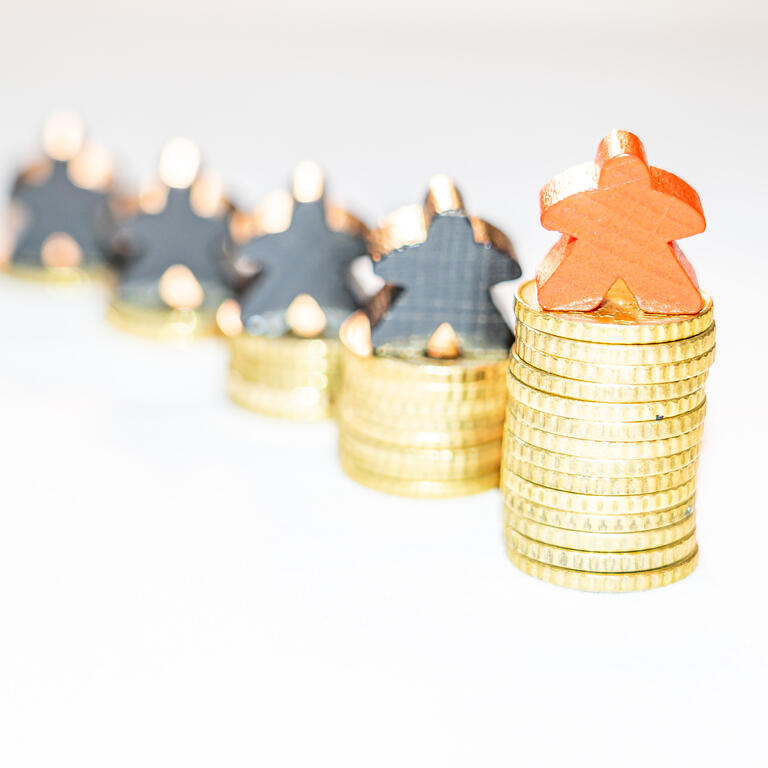 World Acceptance Corporation (NASDAQ:WRLD) is an installment lender that generally makes loans at higher rates of interest to people with weaker credit. The company's stock has performed strongly since the end of 2020, rising by around 112%:
Source: Seeking Alpha
At first glance, it seems obvious why the company's stock has gone up. When COVID struck the U.S., many lenders feared a wave of defaults as borrowers lost their jobs and got sick. One April 2020 US News article described how "financial institutions around the world are bracing for consumers and businesses to default on outstanding loans." Once investors realized that wave of defaults wouldn't materialize due to government stimulus and a quick end to lockdowns in many states, it makes sense they would start buying the stock of lenders such as World. Moreover, we've seen a bull market in the past year, so it makes sense World's stock would rise at the same time.
Though these arguments make sense, once we compare World to some of its peers, it becomes less obvious that they are the reasons for the stock's rise:
Source: Seeking Alpha
As you can see, World has outperformed both its publicly traded peers and the S&P 500 in the past year. Since World and its peers were affected more or less equally by the COVID factors I mentioned above, it is hard to attribute this outperformance to those factors. Similarly, the bull market cannot explain World's massive outperformance over the broader market.
The uniqueness of World's outperformance is especially clear when we consider a longer-term two-year time window that encompasses the entire period in which COVID has affected the U.S. economy:
Source: Seeking Alpha
Based on these charts, it is hard to believe World's outperformance is due to macroeconomic factors.
If we exclude macro factors from the explanation for World's outperformance, we are left with causes specific to the company. I can think of five possible causes based on the company's business fundamentals:
Were World's returns unusually high, earning it a high valuation multiple?
Is World targeting an unusually attractive market segment?
Is World growing faster than its competitors?
Does World have a technological edge over its rivals?
Is there a regulatory reason why World might be outperforming?
In this article, we will examine each of these five possibilities to see which, if any, might have caused World's outperformance.
Valuation and Returns
One plausible reason for World's outperformance is its high return on equity. The company earned a return on equity of 22.3% in the past four quarters, including a 47.0% return on equity in the quarter ending March 31st, 2021:
Source: TIKR
World's returns on equity are always highest in the quarter ending March 31st because its loan demand is seasonal. However, the company's performance has clearly been strong.
On the other hand, World's peers have had even stronger performance:
| | | |
| --- | --- | --- |
| Company | Last Twelve Months Return on Equity | Price to Book Ratio (1/14/21) |
| World Acceptance Corporation (WRLD) | 22.3% | 3.25 |
| Enova International (ENVA) | 51.4% | 1.42 |
| CURO Group (CURO) | 59.8% | 3.42 |
| Regional Management (RM) | 29.9% | 1.96 |
| OneMain Holdings (OMF) | 45.2% | 2.31 |
Source: TIKR
Despite having the lowest return on equity, World Acceptance Corporation has the second highest price to book valuation. Notably, the company's valuation is much higher than those of Regional Management and OneMain Financial, its closest peers. Both Regional and OneMain operate primarily out of storefronts, unlike Enova and Curo, which have significant online-only businesses.
In that context, World Acceptance Corporation does have a strong return on equity that could justify its high valuation. However, its peers with even higher returns don't have the same high valuations, which means World's valuation cannot be solely explained by its returns.
Growth
Another potential reason for World's outperformance is growth, but the company's revenues and net income have not grown significantly in the past several years:
Source: TIKR
Source: TIKR
In contrast, Regional Management's revenues have grown significantly over the same period:
Source: TIKR
The company's net income has also risen:
Source: TIKR
The same can be said of OneMain Financial:
Source: TIKR
Source: TIKR
It's hard to make a perfect comparison between the three companies. However, it's clear that World's revenues and earnings haven't grown dramatically more than those of its closest peers. At most, it's true that the company's earnings have grown more dramatically since early 2020 than Regional and OneMain's earnings. However, this is because World's earnings first dropped dramatically in the years before 2020, something which did not happen to Regional and OneMain. Such a decline and then improvement might be a good reason for World's stock to outperform in the short run, since it's possible the stock has been recovering from an earlier depressed valuation. However, it's not a good reason for World's stock to have a higher valuation in the long run.
It's even harder to directly compare World to Enova and Curo since those companies have had significant acquisitions and other business changes in the past several years that have affected their revenues and earnings. This is why I haven't presented a detailed comparison between World and those companies. However, I think the overall trend holds – World's growth relative to Enova and Curo wasn't dramatic enough to explain World's outperformance.
Market Segmentation
World competes in a somewhat different market segment than its peers. If that segment were less risky than those of its peers, that could be a reason for its outperformance.
For a lender, the segment in which it operates – and that segment's riskiness – is defined by the interest rates it charges. A riskier market segment usually requires higher rates, while a safer segment usually leads to in lower rates.
In World's 2021 annual report for the year ending March 31st, 2021, the company broke down the interest rates on its loans:
Source: World Acceptance Corporation 2021 10-K
Based on the chart, the company's median loan APR is a little less than 50%. Its mean APR, according to that same report, was 51.8%.
Since then, the company's average rates have come down. According to the company's CEO on its most recent earnings call:
As a result of some of these changes, today, over 40% of our portfolio is below 36% APR. This is a dramatic increase from 26% just 3 years ago. Today, nearly 2/3 of our portfolio is below 50% APR and increased from 50% of the portfolio just 3 years ago.
Regardless, World's market segment is mostly people who pay an APR of around 50% or less on a loan, with a long tail of customers who pay somewhere from 50% all the way up to 100%.
In contrast, Enova and Curo serve a market segment that pays much higher average interest rates. Curo's most popular product charges a daily interest rate between 0.13% and 0.99%, or an APR between slightly less than 50% and over 300%. The company's second most popular product charges an average monthly rate of 15.9%, or a yearly rate of nearly 200%:
Source: Curo Group 2020 Annual Report (Opens as PDF)
Similarly, Enova's consumer loan products also have high double-digit or triple-digit APRs:
Source: Enova October 2021 Investor Presentation (Downloads as PDF)
In this context, it might be reasonable for World to have a higher valuation if investors think the company is safer than its peers because it serves a lower interest – and thus less risky-customer base. After all, not only are higher interest rate customers generally more likely to default, but higher rate loans are also more likely to be affected by regulation.
On the other hand, World's most similar peers, OneMain and Regional, charge even lower rates than World. OneMain's loans have an average APR less than 30%:
Source: OneMain Financial October 2021 Investor Presentation (Opens as PDF)
According to the company's website, OneMain's maximum APR is 35.99%:
Source: OneMain Financial Website
Of World's major peers, Regional Management's market segment is probably most similar to World's. The company's average APR ranges from 30% to 42% depending on loan size, which is a little lower than World's average APR:
The average annual percentage rate ("APR") of our small loans originated in 2020 was 42.1%. Our large loans, which are reserved for higher credit quality customers who meet more stringent underwriting requirements than those applied to small loan applicants, had an average APR of 30.1% for loans originated in 2020.
Source: Regional Management 2020 Annual Report (Opens as PDF)
Even though OneMain and Regional both have lower average APRs on their loans than World – and thus presumably serve a less risky market segment – their stocks are less highly valued than World's. This is true even though World earns a lower return on equity than either company, despite taking on more risk in its choice of customers.
Thus, it seems unlikely World's outperformance is because of the market segment it serves, at least in terms of how risky that segment is.
Technology
It is unlikely that World's outperformance is due to its technology. In its most recent annual report, the company does not indicate it has particularly superior credit modeling technology.
In contrast, Curo cites its "proprietary credit decisioning model" as one if its strengths:
Source: Curo Group 2020 Annual Report (Opens as PDF)
Similarly, Enova's most recent annual report describes its "proprietary analytics, data, and underwriting" and "scalable and flexible technology platforms" as strengths:
Source: Enova 2020 Annual Report
OneMain and Regional also do not cite technology as being particular strengths of theirs in their annual reports, which is unsurprising since they, like World, are traditional brick-and-mortar lenders. That said, unlike World, they are not dramatically outperforming their peers. Regardless, it is clear World's outperformance isn't because of its technological superiority.
Regulatory Issues
Another possible reason for World's outperformance is the way it's survived recent regulatory issues. As the company described in an August 2015 filing, in March 2014, World "received a Civil Investigative Demand (CID) from the Consumer Financial Protection Bureau (CFPB)…to determine whether the Company [had] been or [was] 'engaging in unlawful acts or practices.'" This was followed by an August 2015 "letter from the CFPB's Enforcement Office" informing the company the "CFPB's Enforcement Office [was] considering recommending that the CFPB take legal action against the Company."
These regulatory actions led to a torrent of negative coverage, including on Seeking Alpha:
Source: Seeking Alpha
Unsurprisingly, the company's stock price also dropped significantly, including a 30.9% drop in just the month of August 2015:
Source: Seeking Alpha
The CFPB's investigation ended in January 2018 without a recommendation of enforcement action. Unsurprisingly, the company's stock jumped as a result, roughly doubling over the course of the next year. Afterwards, though, the company's stock dropped back to almost its August 2015 low point. It was only in summer 2020 that the company's stock began to surge to its current levels.
Source: Seeking Alpha
When I initially considered how regulation might have impacted World's stock price in 2021, I thought the company's stock might have gone up because the CFPB had chosen not to investigate World again, even under a new Democratic administration. This certainly could be a factor, but after looking at the above graph, I don't think that's the main reason.
World's stock might have gone up in 2021 because investors are relieved the CFPB doesn't seem to be pursuing the company, even under Democratic leadership. However, because the company's 2021 stock price increase began in 2020, it seems more reasonable to look in 2020 for a reason for that increase.
Conclusions
Fortunately, we have already seen something that happened in 2020 that could explain World Acceptance Corporation's share price surge. As I mentioned earlier, the company's earnings fell dramatically in 2018, 2019, and early 2020 before recovering equally dramatically in the latter part of 2020 and in early 2021:
Source: TIKR
Earlier, I wrote it didn't make sense for this fall and then recovery of earnings to permanently drive World's valuation above that of its peers. After all, why should a company whose earnings plunge and then recover be more valuable than a company whose earnings grow consistently? However, we should remember that World's earnings recovery occurred in the middle and later part of 2020, just as investors were beginning to push stock prices up to their current elevated levels. In particular, investors in the past year and a half have been focusing on growth stocks, or stocks that are increasing their revenues and earnings. In that context, it makes sense that a company suddenly growing its earnings would attract attention from buyers. Once the company's stock began rising, momentum probably took over, driving World's stock past its peers and giving it its current high valuation.
It's been almost eight years since my first article about World Acceptance Corporation, and this explanation makes sense to me based on my knowledge of the company. Historically, World has had strong growth and high returns on equity, but as I've written in the past, this is true of many alternative finance companies. In turn the company has never particularly focused on data as a competitive advantage – as I noted in one previous article, the company's CEO in late 2014 denied even using "risk-based pricing," or loan pricing based on data about the riskiness of customers. This is very different from some of the company's competitors, such as Curo and Enova, which pride themselves on their data-driven lending.
If World has any particular competitive advantage, it is the company's size. As the company mentions twice in its most recent annual report:
We believe that our relatively large size affords us a competitive advantage over smaller companies by increasing our access to, and reducing our cost of, capital.
Source: World Acceptance Corporation 2021 10-K
Notably, this is the company's only use of the term "competitive advantage" in its annual report.
Size, and the economies of scale that come with it, is certainly an advantage. On the other hand, I am skeptical that it is enough to support World's significantly higher valuation relative to its peers.
This is especially true as lending moves online. In the company's most recent annual report, filed in Spring 2021, a year into the pandemic, World reported it was still "piloting remote applications, signatures, and funding for select customers." This is in contrast to OneMain, which launched its "digital user experience, which includes two-way video, chat, and co-browsing with customers" in early 2020. Similarly, Regional Management "[makes] an online loan application available on [its] consumer website," according to its 2020 annual report (link opens as PDF). World's technological capabilities don't match those of its two largest brick and mortar peers, much less its competitors with significant online-only operations, such as Curo and Enova.
Of course, just because World doesn't have an edge over its competitors in using data and technology, that doesn't mean the company is a bad investment. For one thing, we're living through a strong period, economically, for World's customers. Household debt levels in the U.S. relative to GDP are at near 20-year lows:

Source: International Monetary Fund, Household Debt to GDP for United States, retrieved from FRED, Federal Reserve Bank of St. Louis
Similarly, consumers are paying less on their debts now than they have since the early 1980s:

Source: Board of Governors of the Federal Reserve System (US), Household Debt Service Payments as a Percent of Disposable Personal Income [TDSP], retrieved from FRED, Federal Reserve Bank of St. Louis
A major reason for this consumer strength is the stimulus payments and wage increases caused by the pandemic. As a January 2022 Wall Street Journal article put it, "The first two rounds of stimulus payments lifted 11.7 million people out of poverty…Americans built up $2.7 trillion in extra savings. Some expect that, combined with rising wages, to provide them with lasting stability…"
The newfound economic strength of World's customers has implications on the company's performance. The company's biggest expense is losses caused by loan defaults, and those losses will be reduced by customers' newfound economic resources. Of course, it's also true that some people won't need high interest loans now that they have more savings and more income, but given that the company "experienced record originations growth" in its most recent quarter, that seems unlikely to affect the company much. In that context, there's certainly reason for investors to be optimistic about the company's future.
However, despite all my investigations, I can't find a reason to be more optimistic about World than its peers. This could be because I've missed a reason, or it might be because there is no reason for the stock's outperformance. After all, financial theorists traditionally model the movement of a stock as a random walk, with the key word being "random." In that context, World's stock could be outperforming its peers through simple chance, rather than the explanation I laid out above.
Regardless, even the random walk theory states that a stock's price reflects the fundamental prospects of the underlying business. In that context, in this article, we've examined five fundamental reasons why the company could be outperforming and rejected them all. The only reasonable explanation then, I think, is either random chance or the lucky coincidence that the company's earnings bounced back from previous lows just as investors were looking to invest in companies with earnings growth. Since this earnings growth was only a return to previous levels, and didn't reflect long-term growth, I don't see it as a sustainable reason for the company to have a higher valuation than its peers.
In summary, World Acceptance Corporation's stock could keep going up. However, I don't see any reason why it should keep going up faster than its peers' stock, at least based on the company's fundamentals.