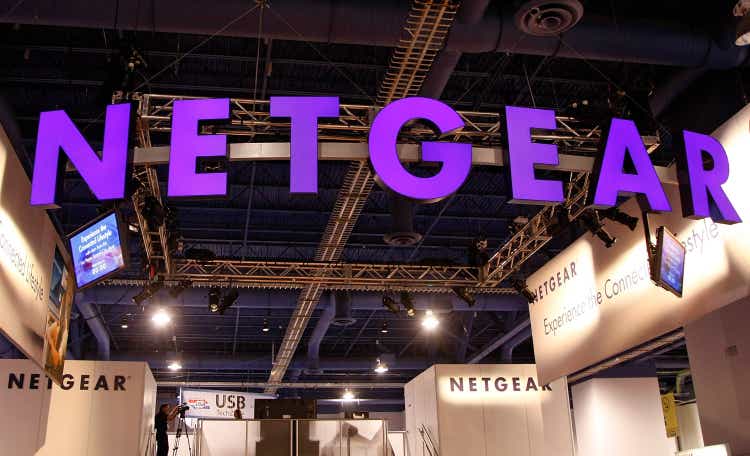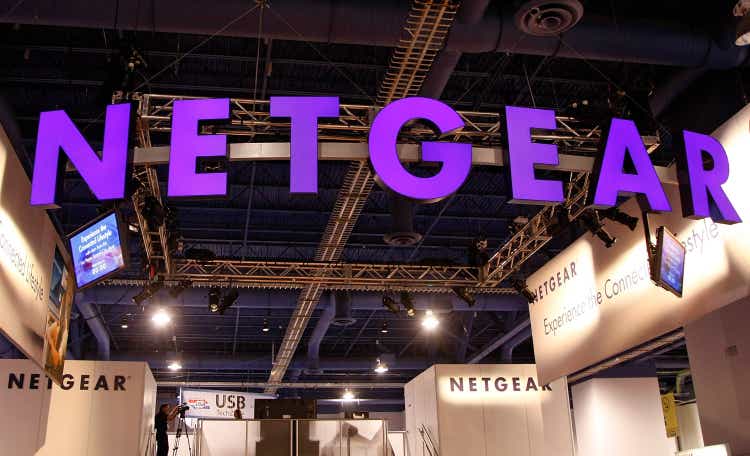 Networking, security, and other related things are necessary in the modern era of technology. Without the ability to connect, communicate with, or be protected on, the various technologies that exist, those technologies in question are virtually useless. And one company that specializes in providing these types of capabilities is Netgear (NTGR). Had you looked only at the company's revenue in recent years, you might think that it is a mediocre prospect for investors to consider. But upon a closer look, it becomes clear that the business is doing well to generate true value for its investors even as revenue has mostly stalled. So long as this current trend persists, the business will make for an interesting prospect. And this is made even more true when you consider just how cheap shares are today.
A major solutions provider
Today, Netgear operates as a company that helps to connect networks and provide security for all those who might need such services. Operationally, the company is set up into two key segments. The first of these is the Connected Home segment. According to management, this particular segment centers around providing technologies that help consumers to the Internet using systems, routers, 4G and 5G products, smart devices, and more. Service offerings centered around security and privacy, technical support, and parental control functionality are also included in this segment. According to management, during the company's 2021 fiscal year, this particular part of the business accounted for 73.1% of the firm's overall revenue and 65.3% of its segment profits.
The other segment the company has is called the Small and Medium Business segment. This particular part of the business provides mostly small and medium businesses products such as Ethernet switches, enterprise-grade WiFi mesh systems that may or may not include cloud-managed or standalone access points, and Internet security appliances and services tied to that. The Pro AV Solutions the company offers also includes flexible switches that can be engineered for AV over IP. Based on the data provided, this particular segment accounted for 26.9% of the company's overall revenue and 34.7% of its segment profits in the latest fiscal year.
If you were to judge Netgear only by its revenue path over the past few years, you would quickly discard the company as a mediocre prospect. After seeing revenue drop from $1.04 billion in 2017 to $998.8 million in 2019, it experienced a slight bump higher to $1.26 billion in 2020. Surprisingly, the continued move toward digitalization seems to have accelerated as a result of the COVID-19 pandemic, essentially front-loading some additional revenue for the business. But this increase in sales was short-lived. I say this, because, in 2021, sales dropped again, this time to $1.17 billion. This decline was driven by a 15.3% decrease in the Connected Home segment as more people went back to work and school. However, its Small and Medium Business segment fared surprisingly well, with revenue rising by 27% from 2020 to 2021. This makes sense in the context of what happened economically, with more businesses opening back up.
So what we have here is a company that has exhibited revenue in a fairly narrow range for an extended period of time. But, one thing we do have that looks great is the firm's improvement in profits. Net income has been a bit lumpy, ranging from a low point of negative $9.2 million in 2018 to a high point of $58.3 million in 2020. In 2021, it came in at $49.4 million. This was not the surprise though. The real surprise related to cash flow. Operating cash flow was all over the map, with 2020 representing an all-time high of $181.2 million before seeing this turn negative to the tune of $4.6 million in 2021. However, if you adjust for changes in working capital, operating cash flow would have risen consistently between 2017 and 2020, rising from $54.4 million to $109.6 million. Then, in 2021, it dropped slightly to $96 million as revenue fell as well. Another metric that exhibited a similar trend was EBITDA. Although it was lumpy, it did move up from $84.1 million in 2017 to $125 million in 2020 before dropping to $106.5 million in 2021.
While the absence of revenue growth certainly should weigh on the valuation of the company, it does help that the cash flow picture has gradually improved during the time frame covered. This shows that even though management is struggling to grow the business, they have found ways to make it more profitable. And this is what makes the company an interesting prospect at the end of the day. Not only that, we also have the fact that shares presently look rather cheap. If we use data from the company's 2021 fiscal year, for instance, the firm is trading at a price to adjusted operating cash flow multiple of just 7.9. Meanwhile, the EV to EBITDA multiple of the company is even lower at 4.6. This is made possible by the fact that the company has no debt on hand and has cash and cash equivalents of $271.52 million stacked up against its market capitalization of $759.26 million. The only way in which shares of the company don't look cheap is when you look at them through the lens of the price to earnings multiple. Here, the multiple is 15.4. Now, if we assume that the business might eventually recover to levels experienced in 2020, shares look even cheaper, with these multiples being 6.9, 3.9, and 13, respectively.
To put the pricing of the company into perspective, I decided to compare it to five similar firms. On a price-to-earnings basis, these companies ranged from a low of 3 to a high of 58.9. Of the five, only one was cheaper than our prospect. Using the price to operating cash flow multiple, the range was 11.1 to 106.8. And using the EV to EBITDA approach, the range was 8.6 to 24.2. In both cases, our prospect was the cheapest of the group.
| | | | |
| --- | --- | --- | --- |
| Company | Price/Earnings | Price/Operating Cash Flow | EV/EBITDA |
| Netgear | 15.4 | 7.9 | 4.6 |
| Clearfield Inc. (CLFD) | 31.5 | 106.8 | 22.5 |
| Silicom Ltd (SILC) | 27.5 | N/A | 19.2 |
| Aviat Networks (AVNW) | 3.0 | 66.5 | 8.6 |
| Extreme Networks (EXTR) | 38.3 | 11.1 | 14.8 |
| Digi International (DGII) | 58.9 | 17.6 | 24.2 |
Takeaway
Based on the data provided, I can say that while Netgear is far from exciting from a growth perspective, the company seems to make up for this in the form of strong and improving cash flows over an extended period of time. Eventually, investors should want to see revenue increase. But given how cheap shares are and given the absence of debt and the surplus of cash on hand, plus factoring in the low multiples it's trading for, it is definitely a difficult prospect to pass up. Admittedly, the absence of revenue growth should cause the company to trade at some discount compared to some similar firms. But the price it's trading for today is difficult to justify.